EXTRA ETC: WHAT'S NEWS

Summer 2003



DVD Release

PINK FLOYD THE WALL REDUX

- - - - - - - - - - - - - - - - - - -


"mainly ETC"

and

"Pink Floyd The Wall Redux"

will be screened as part of the


in Las Vegas, NV.

Thursday, July 24, 2003 6PM




2-Disc DVD Collector's Edition

All new director's cut of the film

Commentary with director and cast

An original "rare footage" documentary -

"Kurt Cobain: 27 Years"

Deleted Scenes

Musical Outtakes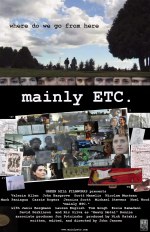 This film has not been rated, but would most likely receive an R rating for adult language and situations. Okay?