mainly ETC.
A John Jansen Cinema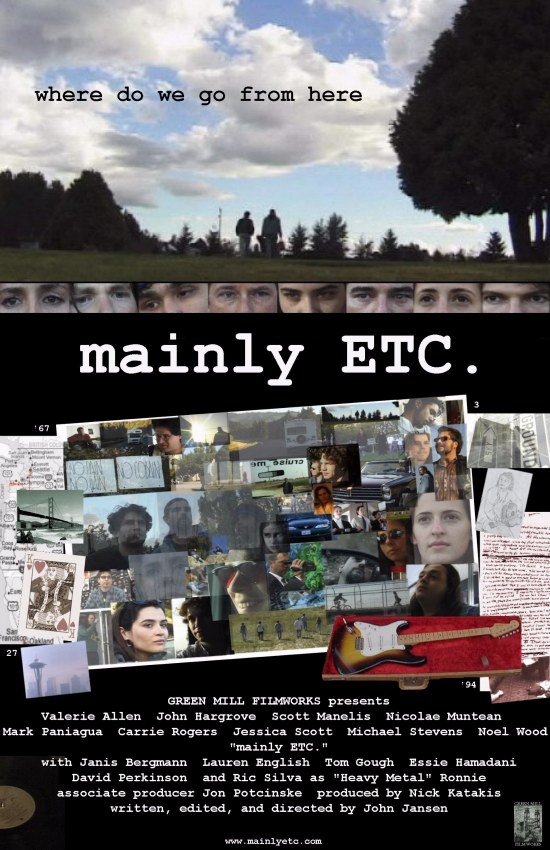 On Friday April 8, 1994 grunge rock icon Kurt Cobain was found dead. When an impromptu vigil is announced for that Sunday in Seattle, seven friends drop everything and road-trip from San Francisco to Seattle in search of themselves and their own definition of rock and roll suicide...
This independent film was shot over 27 days in the fall of 1999 on an impossibly low budget.
You are number
to make the trip...
This site was updated 06/18/2003